FREAKNIK Atlanta is baacckkk!! We're taking it back to the good old ATL days of fun, dancing & good vibes to the sounds of 3 DJs spinning at the same time playing all the classics through color LED headphones!!! Like the Whodini song "THE FREAKS COME OUT AT NIGHT". Let's see who can TWERK the best to the music of 3 DJs mixing it up and jamming! Come out to this cool casual spot to have fun, twerk dancing, board games, beach balls, entertainment, pool tables, glow sticks, delicious food, drink specials and 3 DJs! This event will Sell out!!!!!
HASHTAGS #SIDEBARLIFE #silentfreak #Listenupsquad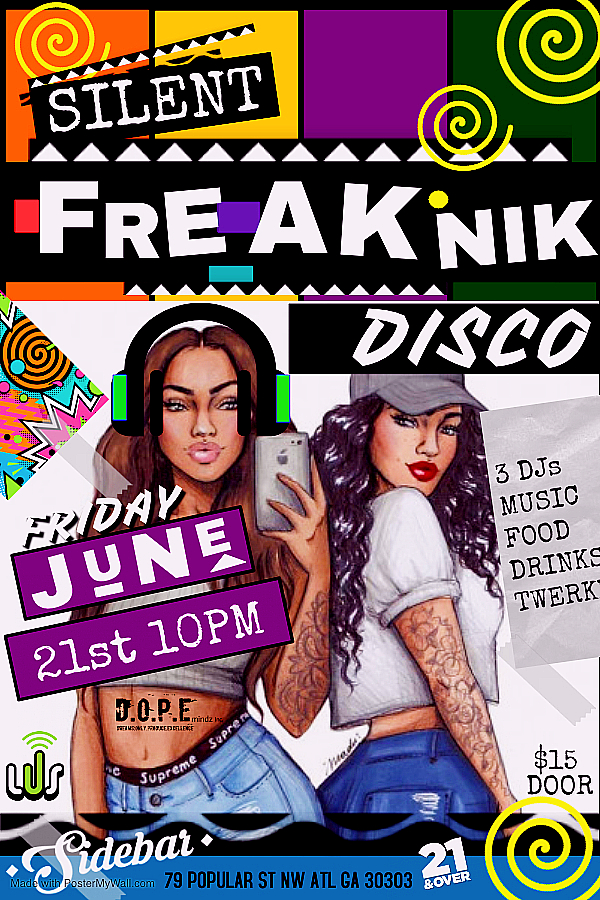 RSVP to enter our raffle drawing contest for the "Alexa" Amazon Echo (2nd Gen) Smart Speaker! Upon entry into the venue you will get a raffle ticket, and we will make the announcement of the winner during the event. PURCHASE NOW! LIMITED TICKETS!
Do you have a up & coming Birthday that you want to Celebrate with your friends? Birthday package includes: 10 Headsets, Cake, 1 Champagne Bottle, VIP Area & 3 DJs ($225.00) TEXT (678) 693-0889
*Blue Channel w/ DJ B-Naut- EDM, Mashup, Bass, Dubstep
*Red Channel w/ DJ Choo The Specializt- 90s, 2000s Hip Hop
*Green Channel w/ DJ JD Capp- Trap, New School, Soul Music, Reggae
$10 Door $5 Headset Rental
Parking Info:
Sidebar is located at 79 Poplar St NW in Downtown Atlanta, not far from the Tabernacle, Mercedes-Benz Stadium, State Farm Arena, the Masquerade, and Georgia World Congress Center. Look for the "Sidebar" sign right around the corner from the Georgia State University School Of Music and Rialto Center for the Arts building at the corner of Poplar and Forsyth. There are many parking garages and ample parking available near Sidebar and all over Downtown, but we strongly suggest you don't drive yourself at all if you intend to drink. Sidebar is a convenient location to use services like Uber, Lyft, Taxi, and MARTA, all of which we strongly recommend.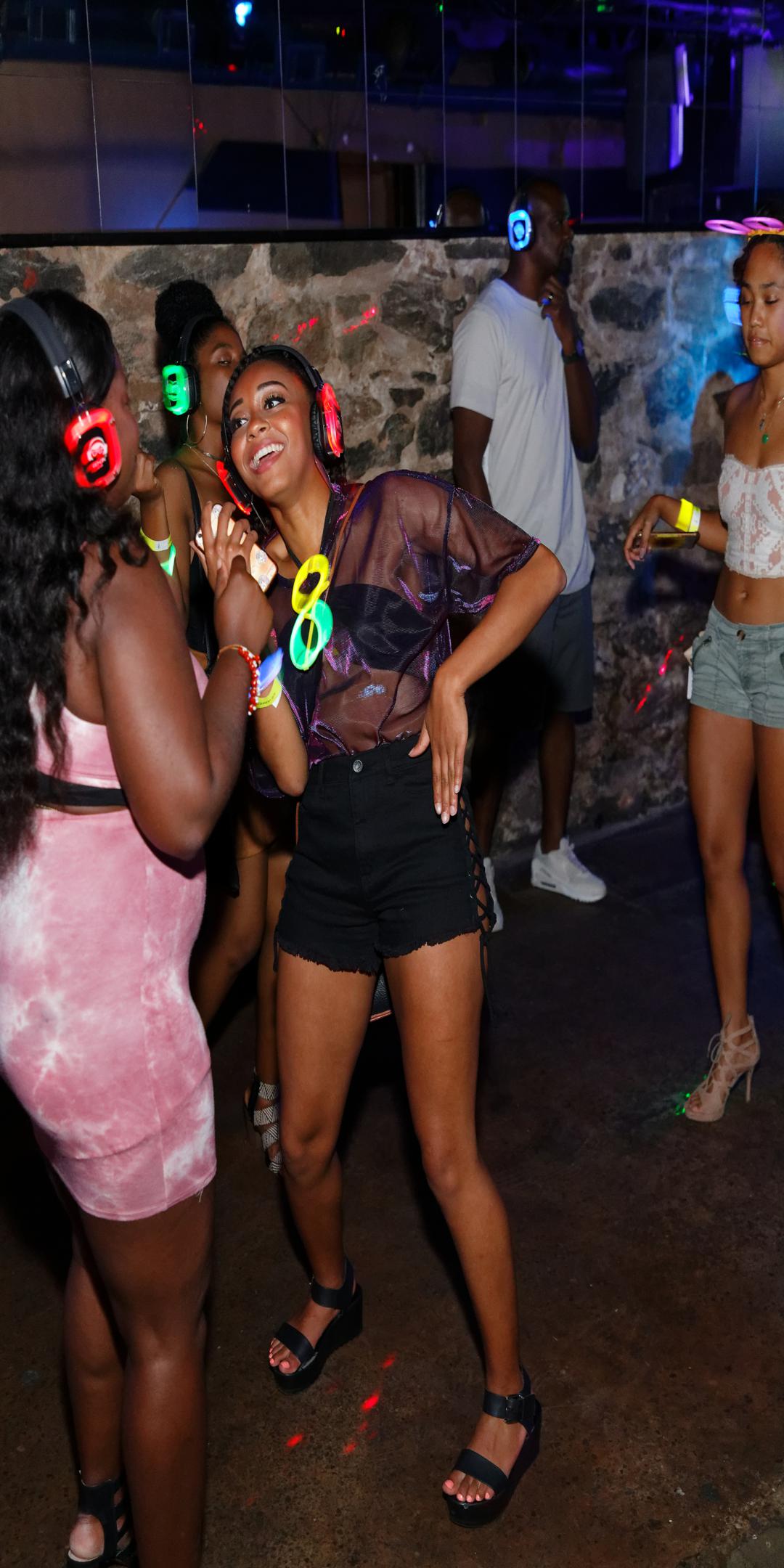 No Dress Code
21+
Free Parking On The Street!